It takes a Village...What's your Journey?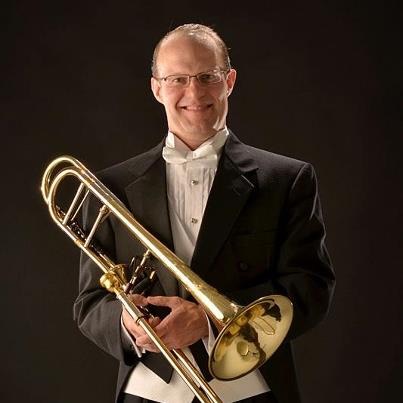 After graduating from the Interlochen Arts Academy (where he received the Fine Arts Award for Brass), trombonist Brian L. Diehl, a Maine native, received his B.M. from Northwestern University and his M.M. from the New England Conservatory of Music (becoming the first brass player at NEC to receive the Rabb Presidential Scholarship, as well as the Theodore Presser Award).   Mr. Diehl was a Fellow at the Tanglewood Music Center for two seasons, where he  worked under Leonard Bernstein, Seiji Ozawa, Simon Rattle, Jeffrey Tate, and Marek Janowski.  He also was selected for a three-year Fellowship with the New World Symphony,  under the direction of Michael Tilson Thomas, with whom he toured and recorded extensively.  His is one of the featured interviews in the  August, 2015 edition of "Brass Herald".  
Mr. Diehl is in his seventh year as Principal Trombonist with the Hartford Symphony Orchestra, under the direction of conductor Carolyn Kuan.  And since 2007, he has also held the Principal Trombone position with the  Springfield Symphony Orchestra, under the direction of conductor Kevin Rhodes, which also includes performing at the Berkshire Choral International Festival.  He has performed, since September 2016, with the newly formed Berkshire Opera Festival Orchestra (Madame Butterfly and Ariadne auf Naxos).  Additionally, he has performed with many regional orchestras and ensembles throughout New England, including:  Rhode Island Philharmonic, Albany Symphony, Portland Symphony, Boston Lyric Opera, Boston Philharmonic Orchestra, Boston Landmarks Orchestra, and Boston Modern Orchestral Project (for which he has recorded several albums of new music). Mr. Diehl has also performed with the Boston Symphony Orchestra, Boston Pops, and Boston Pops Esplanade.
Former Principal Trombonist of the Sarasota Orchestra  (formerly the Florida West Coast Symphony), Mr. Diehl has also performed with The Florida Orchestra (Tampa), and most notably with the Chicago Symphony Orchestra, where he made a recording in 1989:  Verdi's Opera Highlights with Sir Georg Solti.  He has also performed under such notable conductors as Luciano Berio, Leonard Bernstein, Eduarto Mata, Gunther Schuller, Stanislaw Skrowaczewski, Stephan Sanderling, Bernard Haitink, Jahja Ling, Michael Tilson Thomas, and Leonard Slatkin.  During the late 80's, at the height of the Cold War, he was chosen as Principal Trombonist of the American-Soviet Youth Orchestra, performing under Zubin Mehta and Dmitri Kitayenko in major cities in both countries.  Additionally, Mr. Diehl was selected as Principal Trombonist to represent Maine in the McDonald's All-American Band, marching in the Macy's Thanksgiving and Pasadena Rose Bowl Parades as "front left". 
Mr. Diehl is an avid soloist and proponent of contemporary trombone literature.  He is scheduled to perform as the concerto soloist in the Springfield Symphony's March 24, 2018, Masterworks concert: Yoshimatsu's Orion's Machine.  Additionally, a newly written work for Trombone and Piano, Genial Giant, commissioned by his brother Bruce Diehl, has been recently completed by Amherst, MA, composer Eric Sawyer. 
He recently presented John Mackey's Harvest Concerto for Trombone and Orchestra in the 2014-15 season finale Masterworks Concerts of the Hartford Symphony to wild acclaim.  He has commissioned  several works for the trombone, most recently from composer Sanae Kanda: A  Folk Tune.  Other past commissions include Anthony DiLorenzo's concerto Little Buckaroo and Lauren Bernofsky's solo, Devil's Dermish, both which have received rave reviews throughout the world. He has performed as a solo guest artist with the National Repertory Orchestra in Colorado, as a soloist with New World Symphony and Florida West Coast Symphony, and as a concerto competition winner with the New England Conservatory Orchestra.   Mr. Diehl was chosen as Finalist in the Houston Symphony's "Ima Hogg" Concerto Competition 1994, and has done solo work with the trombone seminars of Christian Lindberg and Joseph Alessi.  Past teachers include: Frank Crisafulli, Jay Friedman, Joseph Alessi, John Swallow, Norman Bolter, and Douglas Yeo.  Mr. Diehl has also arranged solo trombone music for special performances in area church services and ceremonies. 
One of Mr. Diehl's passions is performing Chamber Music.  He has been active throughout his career in groups from Brass Quintets to solo work within an unlike ensemble, such as Roger Goeb's Quartet for String Quartet and Trombone (performed at the Musicorda String Festival).  He is a member of two working brass quintets, Epic Brass (with whom he has toured and taught extensively), and Innovata Brass (a wonderful group of Boston-based players who tour and record a unique program of music).  Mr. Diehl is a former member of the New World Brass, a quintet made up of the principal players of the New World Symphony, with whom he toured and recorded Ingolf Dahl's Music for Brass (from Defining Dahl, on the Argo label).  He has also performed at the US Embassy in Paris, in Monaco, and in the Cayman Islands.  
Mr. Diehl maintains a rigorous teaching schedule in addition to his many performance activities.  He is a Low Brass Teacher and Chamber Music Coach at New England Conservatory's Preparatory Division, recently being named a member of the NEC Prep Faculty Brass Quintet.  Additionally he teaches numerous high school-aged musicians at Walnut Hill School for the Arts in Natick, MA, as well as in his studio in Andover, MA. His book Low Brass Essentials has been a text for numerous brass students and has been used at schools such as Northwestern University and University of Southern Maine.   
Many of Mr. Diehl's high school students hold positions in the major Boston-area Youth Orchestras.  He has served as Low Brass faculty coach for the Boston Youth Symphony Orchestra, as well as faculty teacher and coach with Foundation for Chinese Music in Boston.  Masterclasses have included locations such as the Eastman School of Music, Hartt School of Music, University of Connecticut, and Eastern Washington University,  and at summer festivals including the National Repertory Orchestra and at Tanglewood's Empire Brass Seminar.  Additionally, he serves on the Artist Faculty at University of Southern Maine (Gorham).  Past teaching posts have included: the University of South Florida (Tampa), Manatee Community College (Bradenton, FL), Miami-Dade Community College, as well as Florida International University (Miami).